Memory bears are a wonderful way to remember your loved one or commemorate a special occasion such as retirement or other milestone.  Instead of leaving your dad's favorite shirt or Levi's in the closet or in a box, lovingly display it in bear form. I will do my best to make this as special as your memories are. Do you have grandma's old quilt, not in the best of shape to display?  Let me make it into a special Grandma memory bear for you.  I will take the utmost care with your items.  Most memory bears are $50 plus shipping.

"I love the Memory Bears. After my father passed away I was packing up his pajamas thinking "What am I going to do with all of his clothes?" I decided to have them made into bears and give them as gifts to those who were special in his life - family, friends, house keeper, hospice and care givers at his nursing home. Everyone I have given them to have shed a tear and exclaimed what a thoughtful gift it is. I even have a picture of him in one of his shirts with one of his hospice nurses - she received a bear made of that shirt and a framed picture of him (wearing that shirt) with her. This is the most wonderful way to keep his memory alive with those who will never forget him."

-Leslie W. - Jackson, MO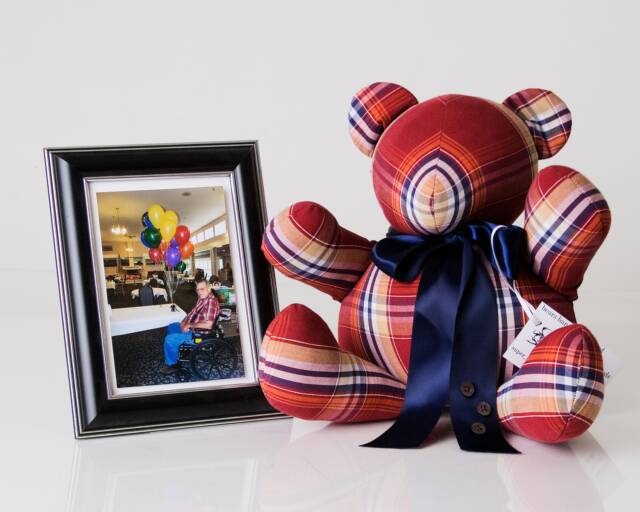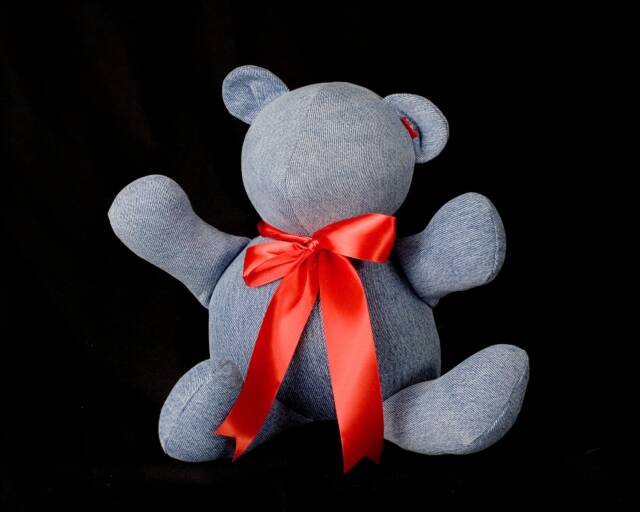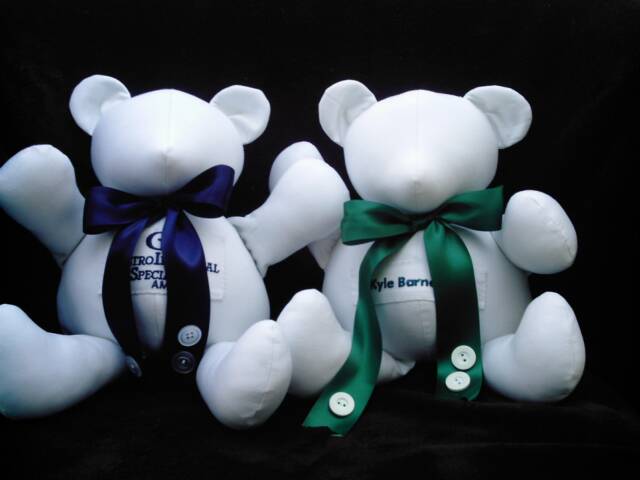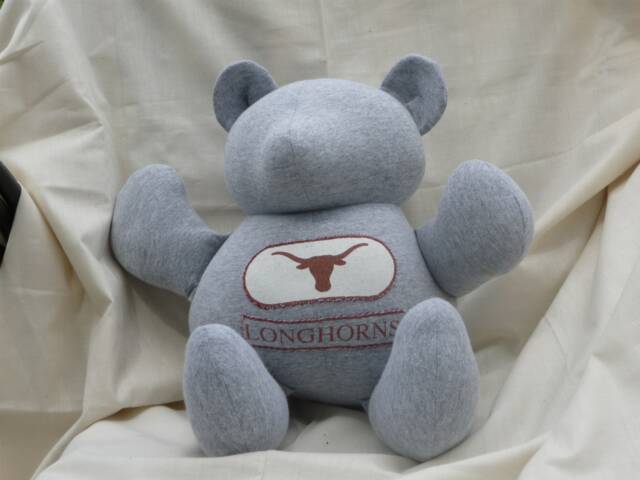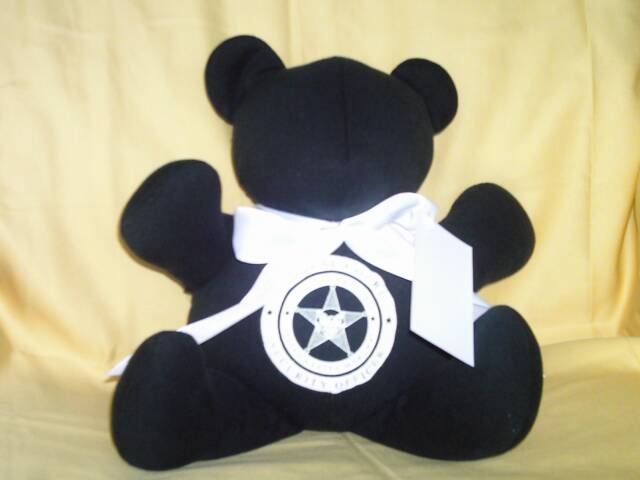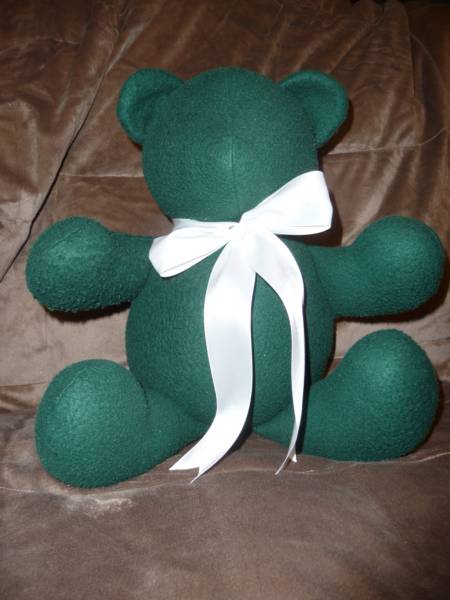 For all loved ones - family, friends and pets.

Left:  Made from Dad's shirt (pictured wearing the shirt).  Right:  Made from Dad's Levis!

Made from the uniform of a soldier who was killed in Iraq.

Made from Grandma's favorite Longhorns sweatshirt!

Made from a police officer's favorite shirt.

Left:  Made from monogrammed scrubs. 

Right:  Made from physician's coat. 

Both given as retirement gifts.

Although nothing can fill the emptiness of the loss of a pet I would like to offer to keep the memory of your pet's unconditional love and companionship alive for all time.  A pet memory bear is hand crafted of your pet's blanket or bed. It is a unique way to keep the memory of your beloved pet with you and your family. 

"The day I picked up the bear made from Pierre's blanket he had since he was a puppy was a wonderful, comforting memory of him. It sits with his ashes on the rocker in my family room and everyone that sees it comments on what a great way it is to remember your pet."